iHUZO
iHuzo (Kinyarwanda for Convenor) project aim is to accelerate the growth of Micro and Small Enterprises (MSEs) through expanding the e-commerce sector in Rwanda for both businesses & individuals. The ICT Chamber in partnership with Access to Finance Rwanda have started this a project to support SMEs to survive COVID19 pandemic by providing digital on-boarding support through ICT Companies as well as training and linkages to credit providers. The project is working with different partners and stakeholders to identify potential beneficiary businesses with the intention to: Provide Support to Micro & SMEs in 6 Areas of Digital On-boarding through matching Digital Platform & Service Providers with MSMEs and iWORKERS :
How IHUZO works
Create a
Free account
on iHUZO to explore all features and opportunities on this platform
Explore iWorkers,Digital services Providers who meet your requirements
Sell your products through Rwandan multiple Digital Platforms across the country and world.
No high rated users found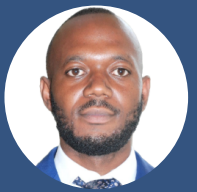 eric Niyonnkuru
I am proactive, interpersonal, adaptive and able to both work under pressure and meet the goals/com...